"Tell me your story."
It's a frequent theme of mine.
"Tell me about your dog/baby/loved one!" I'll say in a "Get To Know You" consultation, eager to hear a funny or sweet anecdote. Of course, I want to know your story to get you the best photos. But I actually do care - I love hearing people's stories. How did you and your significant other meet? Is this your first pregnancy? How has your pet changed your life? What're you most excited for? What're you passionate about? Tell me your vision. By asking these questions, I'm getting a sense of who you are - I'm watching you come alive telling me about the most important, valuable part of your life. I'm getting an idea of why you love who you love. Do you love your partner's smile? Do you love when your dog cocks his head to the side? Or maybe when your new baby yawns? I want to know because I care about you, and I care about giving you an image that you adore. That you can look back, five, ten, twenty years from now, and it's like that moment was just yesterday. I also get to know a diverse range of people, all celebrating and sharing their most cherished memories with me. That will always be extremely humbling.
I realize that opening up to people - especially strangers or during a professional meeting - isn't always easy! So, to get the ball rolling, I put this together. I'd love to hear about what we may have in common - from dogs to Star Trek to traveling!
1. I am an animal lover & supporter of animal rescue.
I'm a volunteer on the emergency Animal Rescue Team for both the Humane Society of the United States (HSUS) as well as the American Society for the Prevention of Cruelty to Animals (ASPCA). I've also fostered for Rescue + Freedom Project (formerly Beagle Freedom Project). I love working on photo/video projects for any organization/company that helps animals! I've had the opportunity to go to D.C with fellow volunteers/staff of the HSUS to speak to lawmakers about animal-friendly legislation. Want to help volunteer? So much can be done from the comfort of your own home! Feel free to ask me how to be involved.
2. I love nature.
I took this shot out at Garden of the Gods in Colorado (a place I highly recommend). Hiking, kayaking, exploring, climbing rocks, whatever gets me out there - I love being immersed in the great outdoors. It's so relaxing, invigorating, and fun. Also - people always say hi on the trails!! Seriously, you go shopping or to run errands - nobody says hi. On the trail I feel like a solid 80% of folks smile, say hi, wave - something. It's like being transported to a magical place where people are kind and respectful to each other! I also believe it's important to advocate for clean air, water, and land/wildlife habitat protection. I want every future generation to be able to enjoy Earth's beauty. I want them to be able to have a place to breathe clean air, watch a sparkling stream, and climb a mountain!
3. Organization is essentially a fun hobby to me.
I've seriously enjoyed organizing my closet by style then by color. I love calendars, planners, to-do lists - I even like to organize my calendars sometimes. I have a giant white board calendar, a smaller planner, and a calendar that goes on the fridge. Not to mention what I use virtually to organize - like my Google calendar and my online organization board - Trello! (Trello is an amazing free resource - great for entrepreneurs or those who work within a team).
4. I loooove chocolate!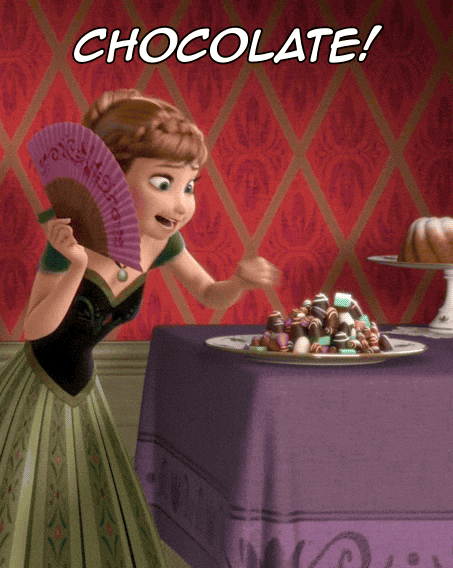 It's the cure for everything. It's THE food for cheering yourself up, having a fundraiser with, gifting to a friend, enjoying with a loved one during date night. You can put it in a protein smoothie in the morning, have it as a dessert, or have some fruit in dark chocolate for a healthy yet sweet snack. It's delicious and comes from a plant (yep, cacao is vegan) - so, it's basically health food.
5. Sometimes I'm terrified to give compliments.
Really, it can make me incredibly nervous. I guess for their reaction, which is pretty odd. Oh, but I love public speaking. And I love singing/performing. Yep, no problem there. But tell me to go up to a stranger and say I love their outfit or positive energy - absolutely terrified. Good news is I've met others who are like this and we've given each other the "Compliment Challenge" when we hang out where we have to compliment (truthfully, of course) as many people as we can! Sometimes I like to give Leslie Knope compliments, but only when I'm feeling really creative - or I had a glass of moscato!
6. I grew up in Los Angeles.
My mom, Alyssa, double majored at UCLA, studying History & Women's Studies. I lived in the UCLA apartments for a brief time. I had an annual pass to Disneyland, spent a ton of time at the beach and in classes (ballet, theatre, voice), and loved every day of it! I fully realize how lucky I am to have a wonderful childhood. I got an agent as a young kid, and I still remember the lines for Kleenex! I had an incredible voice teacher named Elizabeth in Hollywood and all I remember, other than how nice she was, is she had a big dog and gave me a Scottish terrier silver necklace. Funny, the small things we remember! I truly miss California and I enjoy any opportunity to go back there. I was lucky to move back in 2013 when I was a photographer for The Walt Disney Company! I met some genuinely wonderful, kind, creative, and hard-working individuals there.
7. My mom forever will be my best friend.
Sadly (and unfairly), I lost her in July of 2017 from Triple Negative Breast Cancer. She had just turned 45 several days before she passed. I'm still in shock some days. 2016 and 2017 were the hardest years of my life, thus far. My mom and I are the family unit. She was an intelligent and witty consumer rights civil litigator and taught me so much. She was also hilarious and caring. She took me to high-kill shelters in Los Angeles where I grew up, contacting breed-specific rescues to get animals out so they wouldn't be euthanized. We also rescued some pets of our own. Sadly, we never once got a professional photo of us, which I deeply regret. I took care of my mom during cancer, and seriously I feel like I got a year's worth of medical school down. We went through it with sarcasm, practicality, stress, and of course, some hope. Even though I consider myself to be a highly rational and logical person, I honestly did not expect for her to pass. She was extremely healthy (and it was not genetic). I am still baffled. I hate not knowing things, especially when that unknown factor is what the h*ll killed my mom. Seriously, business shenanigans aside, whoever you are and wherever you live, get really good quality photos with those you love. Make sure the photographer shoots in RAW and the files are at least 300DPI. This way you can print them out and make them into a large canvas or print, if you so desire. Whether it's a parent, sibling, partner/spouse, child, friend, dog, cat - get good photos with them. You will cherish these when your loved one is gone, or vice versa. I honestly would go into debt for an absurd amount of money if it meant I had beautiful, high-quality photos with my mom.
8. I'm a vegan.
I went vegetarian temporarily in high school, and then again in 2013 (permanently). I remember thinking 'I could never go vegan!' even as a vegetarian. Then, funny enough, I went vegan for the same reasons that I went vegetarian! I never consumed veal or lamb when I ate meat, because "eating baby animals was gross" I thought. But cows killed for hamburgers are only around 3 years old! The milk & veal industry are directly correlated, so if I didn't eat veal, or any meat, then I shouldn't buy milk for the same reasons I don't eat the animals themselves. I don't eat less food as a vegan, and I don't eat healthy all the time either. I've actually expanded what types of food I eat - like Thai and Mediterranean! I love cooking and baking more now, too. I feel more connected to my food. I regularly go to farmer's markets. The photo you see above features Wesley, who was found tied up, living in a dog crate, at eight weeks old. He was originally intended to be killed as a baby for veal. We've got to stop thinking within the realms of societal norms and ask ourselves if we want to support animal slaughter. Thank you to my dear friend Linda for the photo!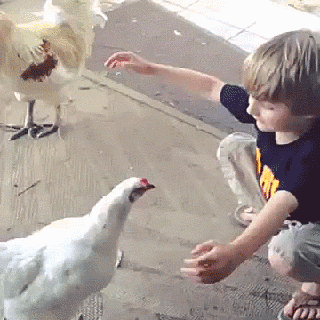 P.S - Ohio has some amazing farm sanctuaries, like Sunrise Sanctuary near Columbus, and Lasa Sanctuary east of Cleveland! Both are beautiful places to visit and interact with rescued farm animals.
9. I love traveling.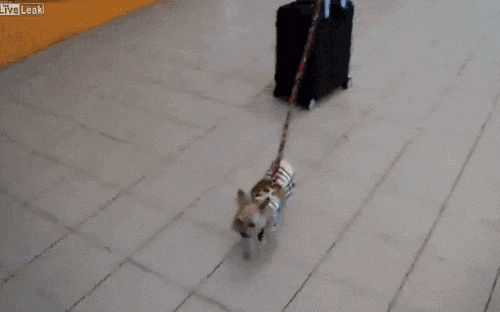 I've visited 14 states in the USA (driven through over 20). It's my dream to go to Australia & New Zealand and do photo/video of the landscape and wildlife there. I would love to go on a road trip around the USA and up to Canada. Some states that I haven't gone to yet but want to include Washington, Maine, Oregon, and Utah. I've loved traveling to Colorado, Chicago, D.C, and North Carolina. I'd like to travel to help rescue animals, such as street dogs or abandoned dogs around Central America, Spain, and Greece. Feel free to share your travel stories with me!
10. I love the aesthetic and language of the medieval times.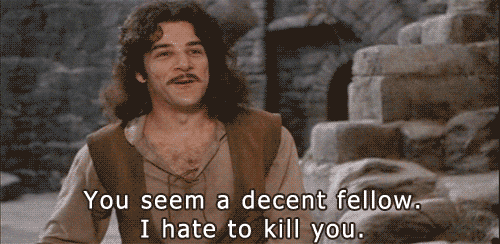 I've gone to several Renaissance/Medieval Faires (found an amazing renaissance dress for $9 at a thrift store!). I love the comedy, theatre, and costumes! I'm also taking up archery and fencing in 2018. I'm not sure how this started, I remember always loving the style ever since I was in middle school. I also love reading historical fiction novels (currently reading the Outlander series) and watching movies/TV Shows that take place in this time period. (Yes - I am taking suggestions! Always!)
11. Ben Wyatt is my fictional crush.
10/10 entire package. He's a hard-worker, sweet, open about being a huge dork and completely supportive yet outspoken. Also, he doesn't completely freak out when Leslie rescues animals from the shelter that was shutting down! (But I mean, it's Leslie Knope, you really can't get mad at her.)
12. I'm obsessed with trying new things.
Ballroom dancing, public speaking, knitting, fencing, painting, archery, yoga, marketing, cooking, coding, singing, acting, writing, DIY projects/construction? Okay, yeah - sign me up! I feel like trying new things is a great way to get all of what life has to offer and it makes you a fun, interesting, open-minded, passionate person! You find fascinating people and pick up new hobbies along the way.
13. Star Trek is addictive to me.
I usually get into shows late, normally after they've stopped airing. In this case I got into a show way late. I first watched Star Trek: The Next Generation (the first Star Trek thing I ever watched) around 2015. I was hooked, instantly. (Also, Patrick Stewart is a huge animal lover and stands up for pit bulls. Michael Dorn, aka Worf, is vegan!) In 2017 I started Star Trek: Voyager. These shows are far beyond their years. It's interesting to see the technology that we have now that seemed so futuristic not that long ago, and how people predicted human social structures and norms (I actually majored in Sociology). The idea that people should be inspired to explore, question, grow, and discover is something I strongly believe in. Star Trek transports you to another time and place, yet brings up issues, questions, and ideas that are close to home.
14. I am team Oxford comma.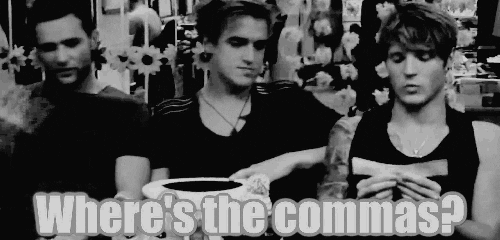 Where are* the commas?
Quite frankly, I don't see how anyone couldn't be. It completely changes your sentence!
Exhibit A:
Exhibit B:
So, in conclusion:
I rest my case. Welcome aboard to #TeamOxfordComma.
15. I love science.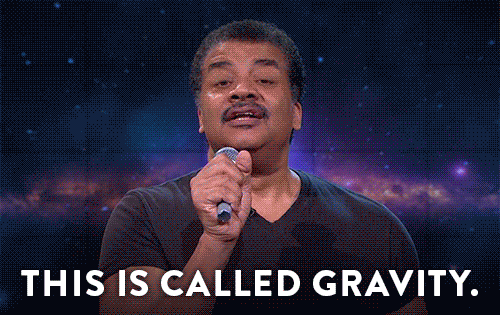 My favorite podcast is Star Talk hosted by Neil DeGrasse Tyson, often with comedian Chuck Nice. The podcast discusses astrophysics but in a way that 'normal' people like me can comprehend and appreciate it. They are hysterical and informative - what more could you want? I also love learning about animal behavior & animal science, neuroscience & psychology, and almost anything else I can get my hands on. I'm addicted to learning. I listen to NPR and I try to go to local lectures when my schedule allows it. Thank goodness for Coursera that offers free online classes from universities around the world!
16. Supporting local businesses is important to me.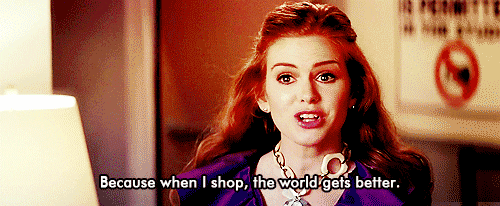 I swear I don't say that as a local business owner! I love connecting with the people who provide you with what you love. There's just something special about the products and people who make them. Your voice also has more of an impact as a consumer, and you truly see the difference you're making when you support a local small business. Thank goodness for events like the Cleveland Flea that allow us to do that! Some of my favorite small businesses include The Vegan Doughnut Company, Humble Abodes, Ohio Makeup Artists, Ice Cream Joy, and Beviamo Cafe.
17. Documentaries & comedies are my two favorite movie genres.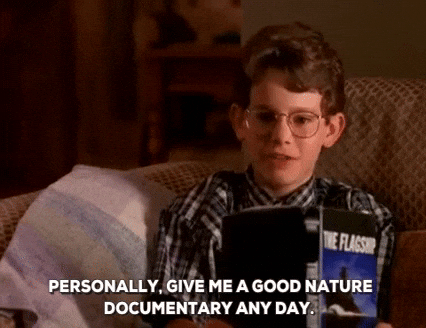 That is, if you can call a documentary a movie. But you get what I mean! Sonic Sea is a great documentary about noise pollution and its effect on marine life. Dog By Dog is a documentary about puppy mills (non-graphic). My friend Mindi, who operates Bailing Out Benji is in it! I feel like when I watch TV - it's either to learn or laugh. Don't get me wrong - I also love historical fiction/adventure/sci-fi work too!
18. Podcasts are my favorite!
So much so that I even started my own! I interview people on Cruelty Free Claudia that work in the animal welfare community - executive directors, medical professionals, behavior specialists, biologists, etc. to discuss all sorts of issues that impact animals. As for listening, I love anything educational and funny. Star Talk Radio, as mentioned above, is definitely a favorite. Have a podcast you love? Please tell me about it when we meet!
Phew! Congratulations (specifically from Captain Picard) if you made it this far! I hope that means you found me at least half-interesting. So, what do we have in common?! Let me know by contacting me!